Dozens of hoodies confiscated from Airline High students on freezing day; school releases statement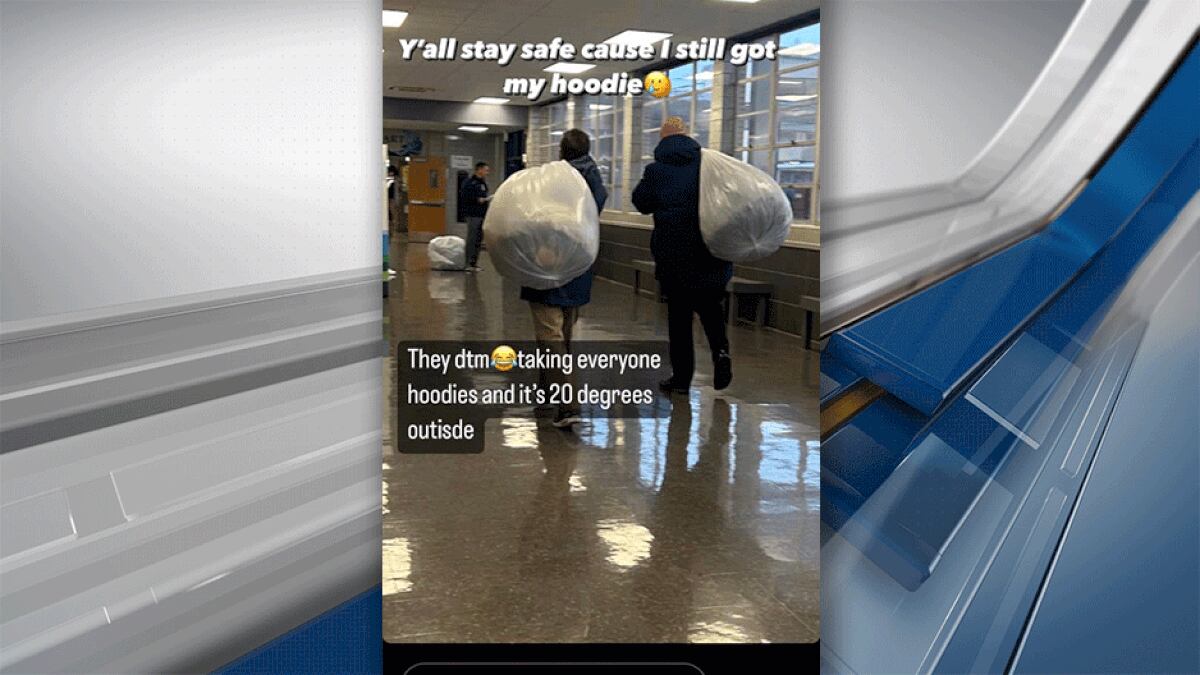 Published: Feb. 2, 2023 at 10:34 AM CST
|
Updated: Feb. 2, 2023 at 4:24 PM CST
BOSSIER CITY, La. (KSLA) - Airline High School's principal is responding after a number of concerned parents reached out to KSLA about students' jackets being confiscated on a day when temperatures were in the low-30s.
School officials say on Thursday, Feb. 1, 42 hoodies were confiscated from students. Some social media reports suggested "hundreds" of hoodies were taken, however, school officials say that's inaccurate, and that the students were in violation of the dress code. The temperature Thursday morning when students arrived on campus was 35°; the high temperature for the day was 37°.
Photos of staff members carrying garbage bags full of the confiscated hoodies were shared with KSLA.
Principal Justin James released this statement about the incident:
"Dress code violations have been a consistent problem and, in response, an announcement was made Tuesday that students who wore hoodies to school would have them taken. Hoodies have not been allowed at Airline for a number of years because they can pose a safety concern and the majority of students wearing them had been warned before. Was the timing right to take them yesterday? Perhaps not, but the school has provided sweatshirts in the past and continues to provide alternative outerwear. Parents can come to Airline to retrieve their child's hoodie and several did at the end of school yesterday. Students can also pick up their outerwear after school today."
School officials went on to say most of the hoodies confiscated have already been retrieved by parents or students.
Airline High dress code>>> https://www.bossierschools.org/Page/389
Copyright 2023 KSLA. All rights reserved.